+64 21 811 085
info@sherrykitchen.co.nz
48 Lake Rd, Northcote, Auckland 0627
Monday – Friday: 7:00 AM - 2:00 PM
Saturday: 8:00 AM - 2:00 PM
Sunday: CLOSED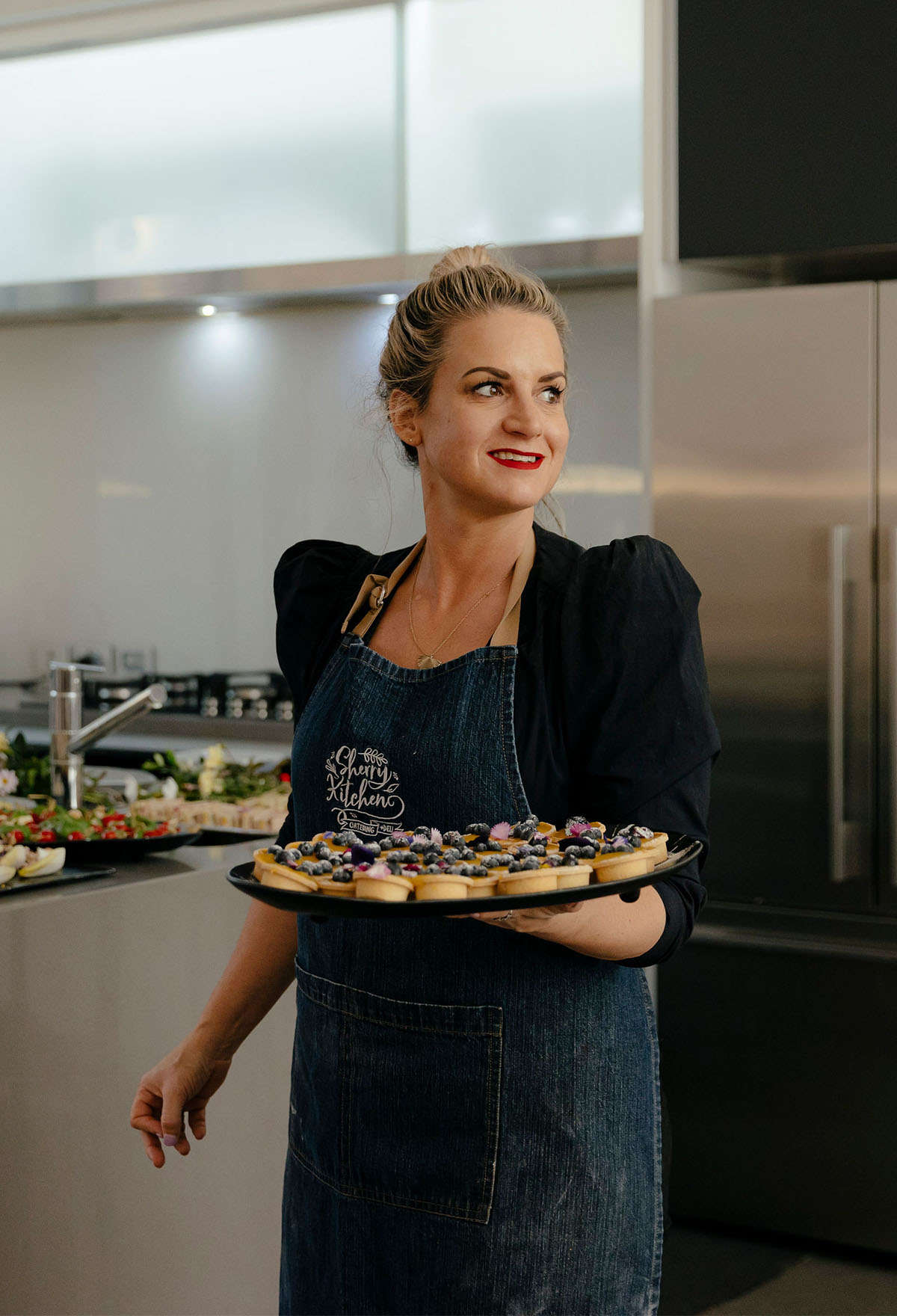 Sherry Kitchen Catering and Deli is owned and run
by the passionate Anita Sherry.


A self-trained cook, Anita brings an unrivalled energy to her business and the community it serves.

After a brief career as a graphic designer and a stint travelling overseas, Anita started Sherry Kitchen Catering from her kitchen bench at home, creating delicious meals for her many friends, while juggling the demands of two young children.

As the word spread about her food, so did her clientele – which now includes some of the most famous names in the world. Anita provides bespoke catering services for people travelling privately in and out of New Zealand and has cooked for former US presidents, Hollywood royalty, pop stars, rock stars, sports stars and some of the biggest names in business.

In 2019, Sherry Kitchen opened at 48 Lake Road, expanding its offering to the community via the DELI, its subscription ready meal service for F45 members and a delicious range of convenient, heat and eat HOME meals, made from fresh, free-range ingredients.

When she's not at work Anita you'll find managing a busy household that includes most of the neighbourhood children or escaping the city on holiday – where she spends most of her time cooking delicious food for family and friends.

And if you're ever watching daytime re-runs of Come Dine With Me, look out for Episodes 26-30…to see Anita's winning dinner party antics.